Barefoot Beach, Bonita Springs, Florida
Barefoot Beach is located on 342 acres in Bonita Springs, Florida, which itself is just south of Fort Myers and just north of Naples, fifteen minutes west of I-75. Barefoot Beach was named by Dr. Beach to his top ten list of America's Best Beaches in 2015, coming in at No. 2, right after Waimanalo Beach in Oahu, Hawaii.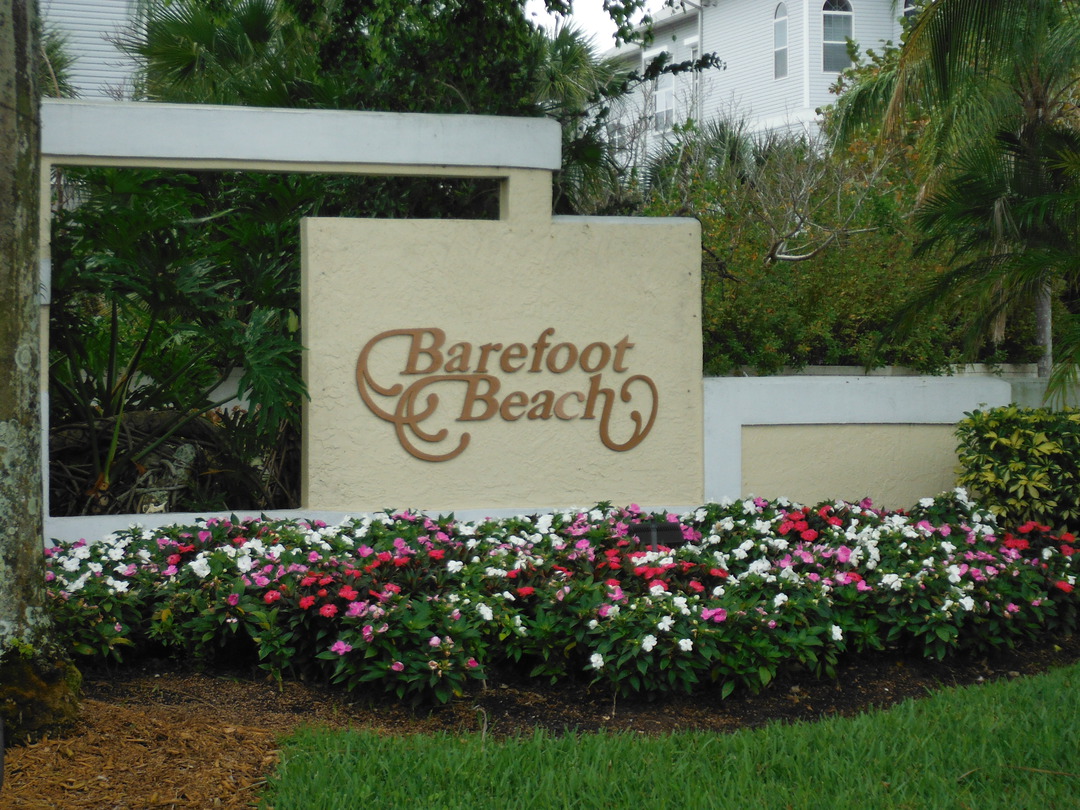 This sign marks the entrance to Collier County's Barefoot Beach. The entrance is located at the corner of Bonita Beach Road SW (865) and Barefoot Beach Boulevard. Heading south on the Boulevard, beach-goers will pass luxury condos to reach the Barefoot Beach Preserve Park, which is a great place to begin enjoying the Gulf of Mexico.


The guard hut at Barefoot Beach is the first stop on the way to the Preserve Park as seen on the Wednesday before Easter 2016, early afternoon. Note the cars stacked like sardines on the left; nearly an hour was needed to reach this point from the marquee sign. (Almost a half hour was needed to find a spot.) The day-pass fee is $8 per car. There are 401 parking spaces.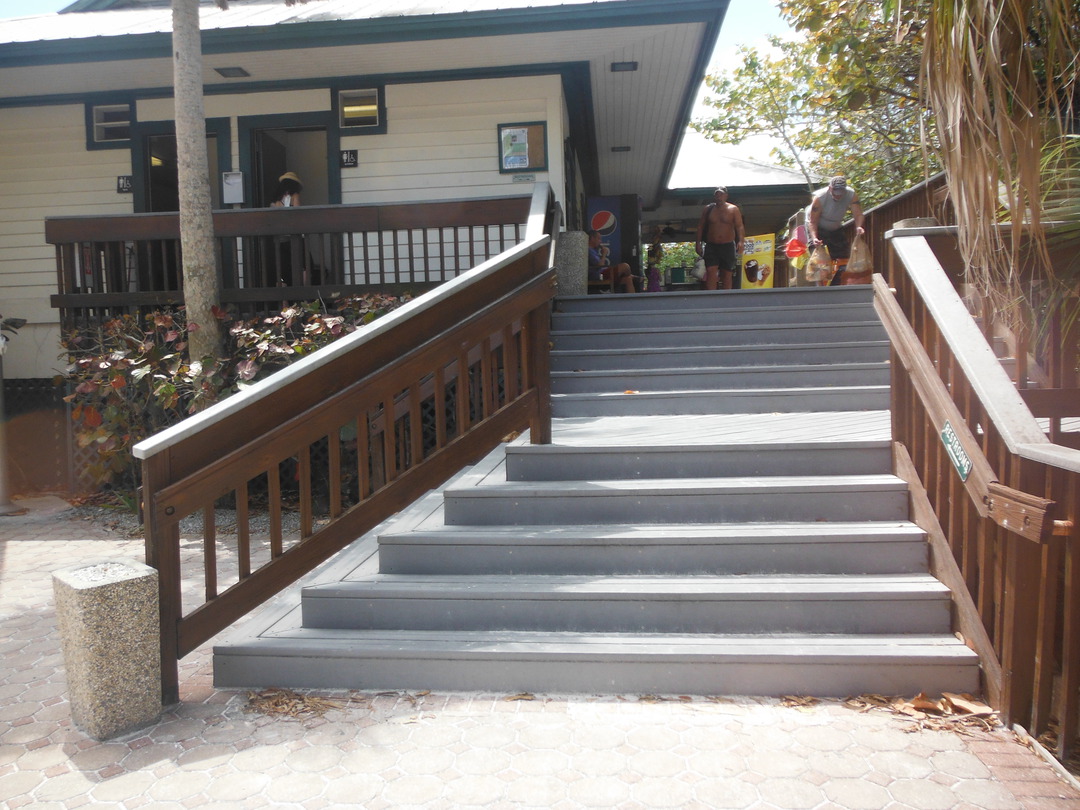 The concession area at Barefoot Beach is open from 10 am-2 pm and is located near the Friends of Barefoot Beach Learning Center. There are modern facilities here too. The staff posts beach conditions on a whiteboard right around the corner.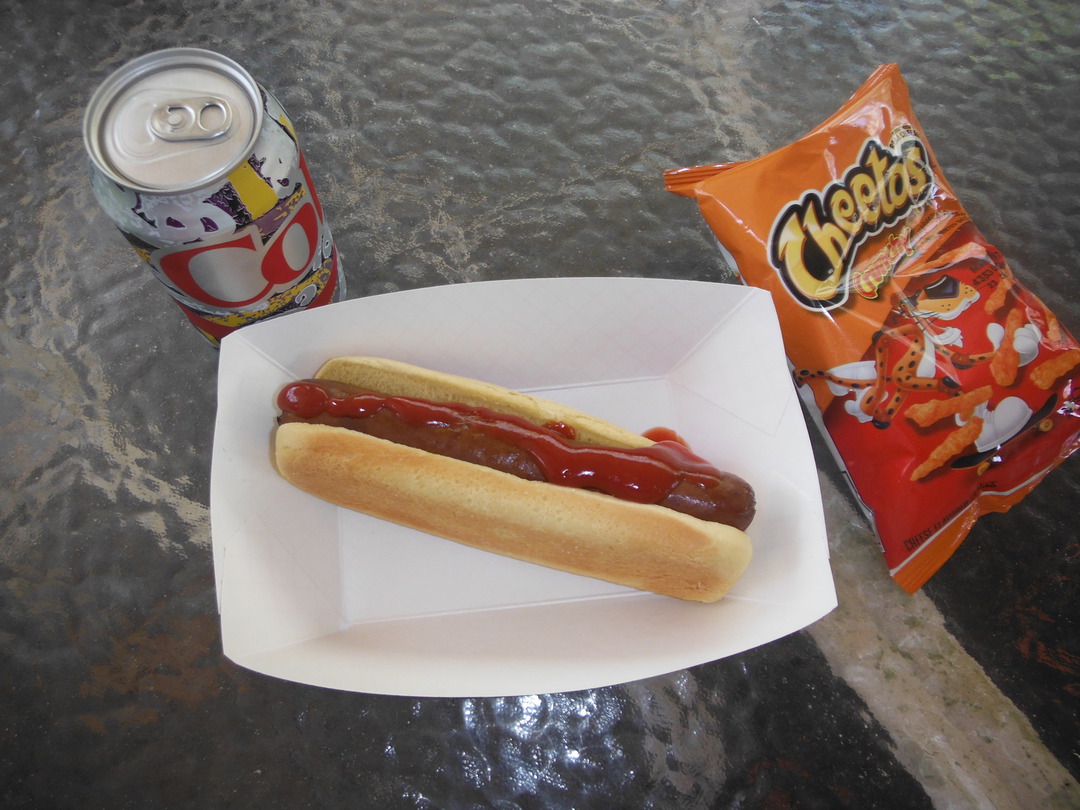 Four jumbo all-beef hotdogs, four Cokes, and four bags of chips was $40.00 at the Barefoot Beach concession stand. (The staffers are very friendly and take cash and credit cards; they can email you a receipt.) There is ice cream here, too. A picnic area is nearby as well.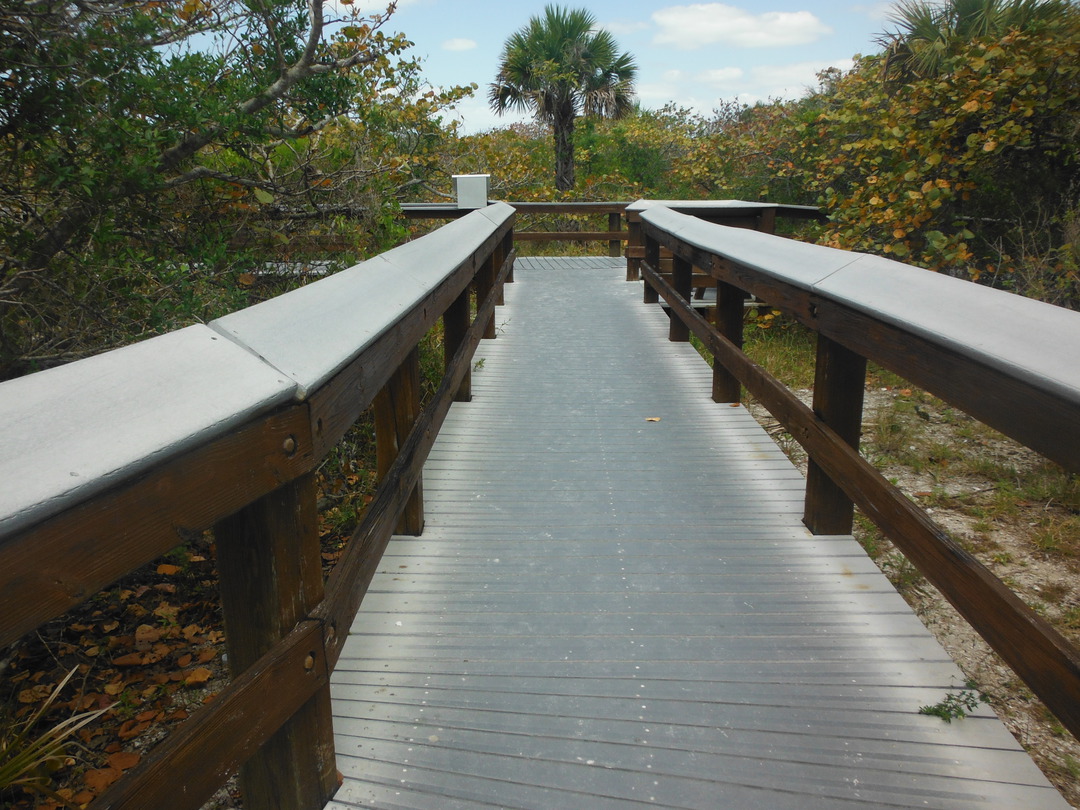 The boardwalk goes on forever, and Barefoot Beach has a one-mile nature trail. In the middle of the photo is a sabal palm. Looking around the boardwalk, visitors might see sea oats and sea grape trees. Outdoor showers and footbaths are around the corner to the right.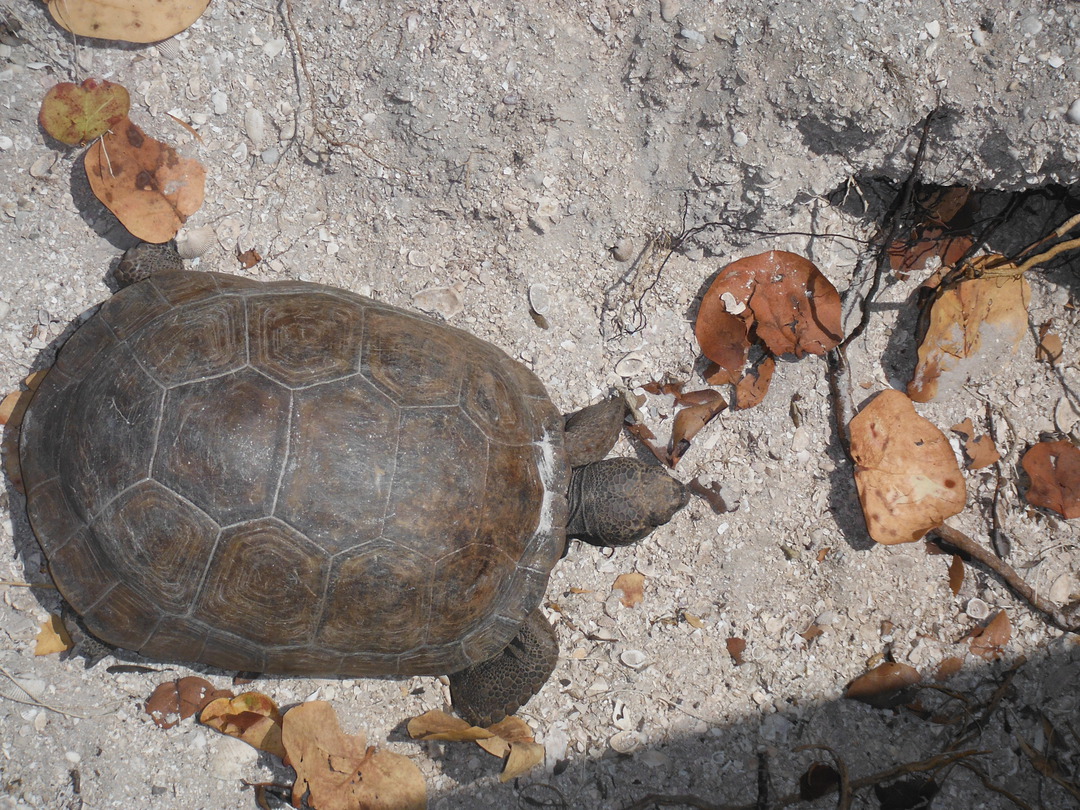 Gopher tortoises abound at the Barefoot Beach Preserve Park, so much so that visitors are asked to check their tires for them upon leaving. This one, dubbed "Speedy," was inching along under the boardwalk toward his burrow, to the right. The tortoises all have their own condo's here.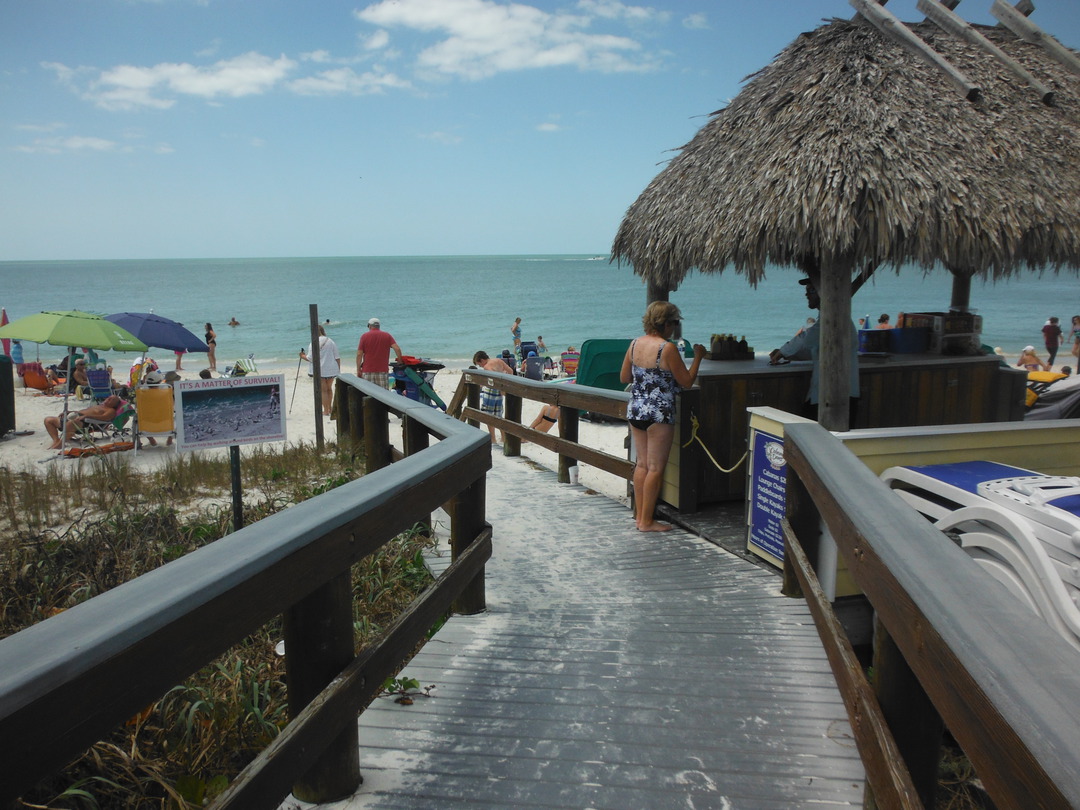 Cabana Dan's chickee hut, where kayaks, paddle boards, and sunshades can be rented, is open from from mid-morning until 5 pm. Sunscreen, pretzels and bottled water may also be purchased. The hotdog concession stand is also part of Cabana Dan's.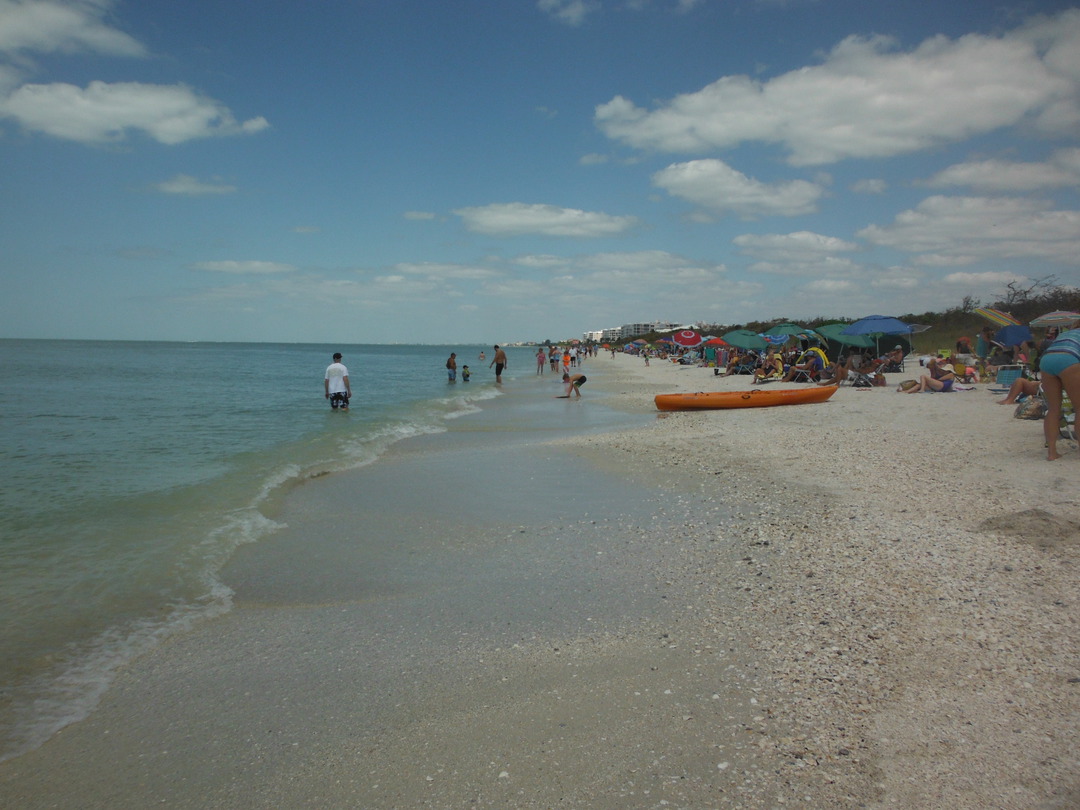 It's March 23rd, 2016—right before Easter—and the beach is really crowded today. This view faces north toward Ft. Myers. With a UV index of 9, the forecast was partly sunny with a high of 82 deg F and the water was 69 deg F. The wind was ESE at 6-12 knots.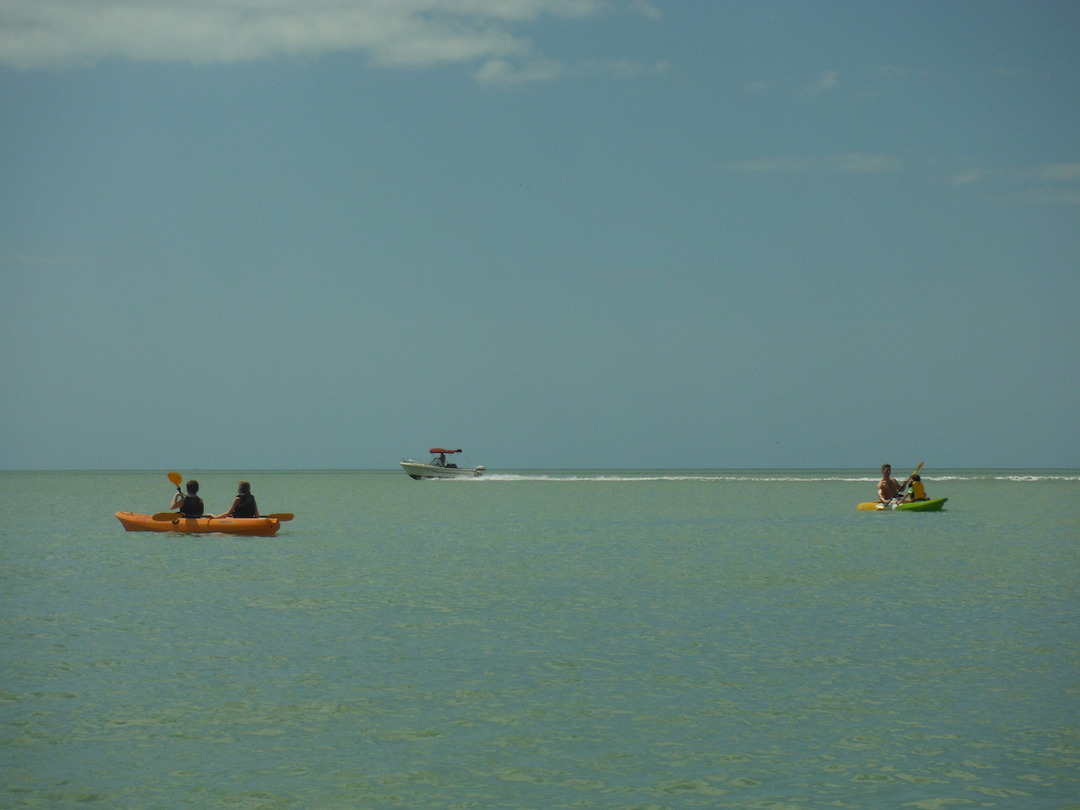 This scene played itself out all day at Barefoot Beach. Barefoot Beach, located on an undeveloped barrier island, is one of the few remaining on the Southwest coast.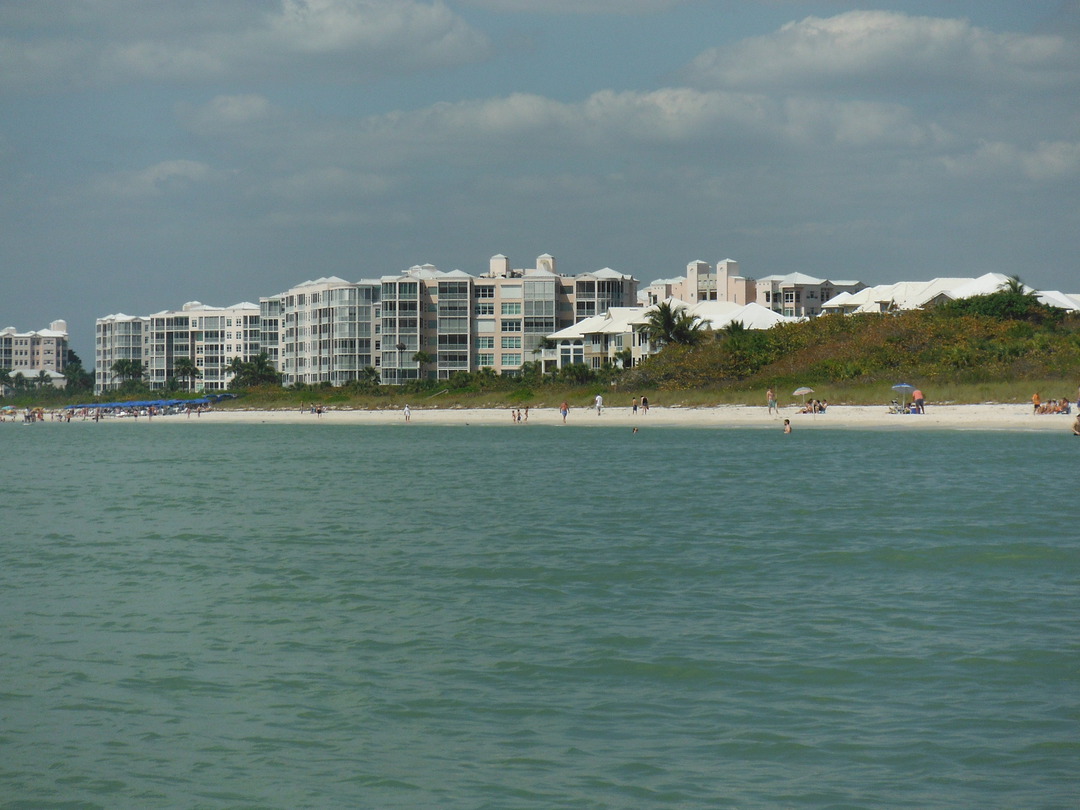 Your adventure-seeking blog editor here at Snowbird Shores rented a single-seat kayak from Cabana Dan's for two hours at a cost of $35. There was a wait to get any type of beach-enhancing device. This photo was taken at 3:20 pm. High tide came in at 2:20 pm.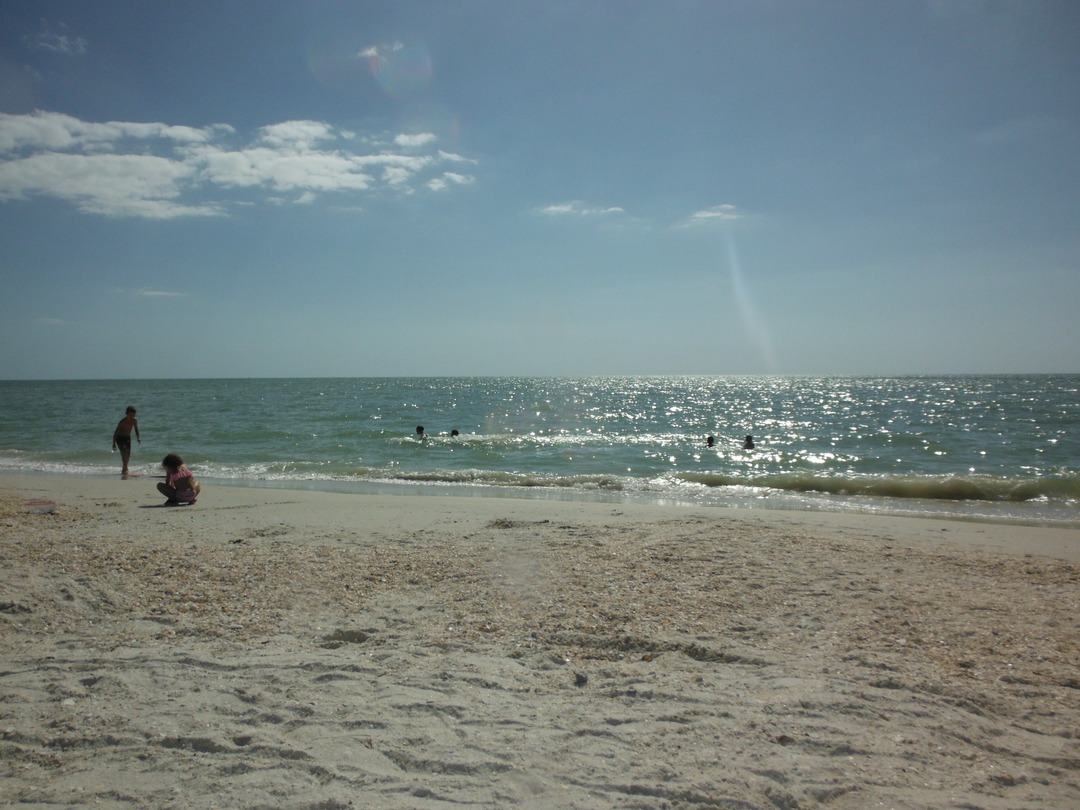 Kids of all ages love it here. The waves are very gentle here, though they did pick up a little after 4 pm. The light at this time of day is perfect for finding shells, of which this young lady will certainly find a variety.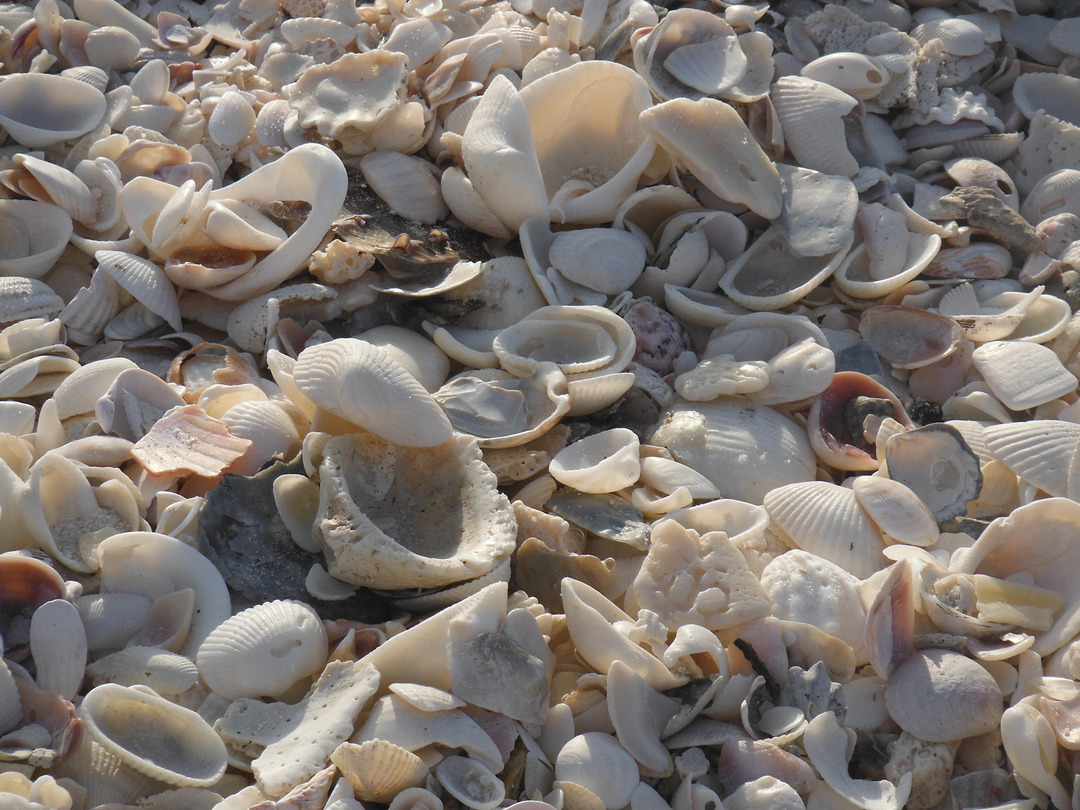 While live shelling isn't permitted at Barefoot Beach, visitors are more than welcome to take home as many of the discarded ones as they can carry. The Friends of BB even sell shelling bags for $1. In this treasure pile are bivalves, cat's paws, coral pieces, mini-conches, and even ones with holes, which can be strung together for a homemade souvenir.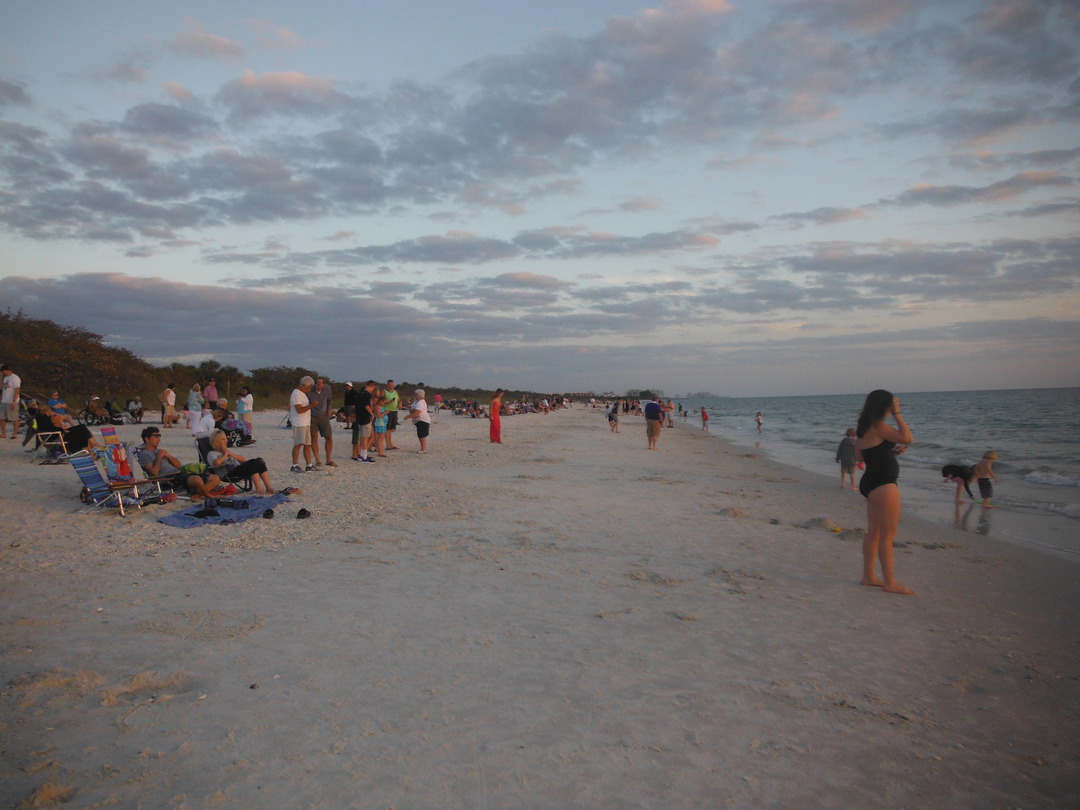 The sun is just about done for the day. This view looks southward toward Naples and another fun place to visit is just a few miles away: Delnor-Wiggins Pass State Park, just past the Cocohatchee River. The Hickory Islands are to the north, as is Lovers Key.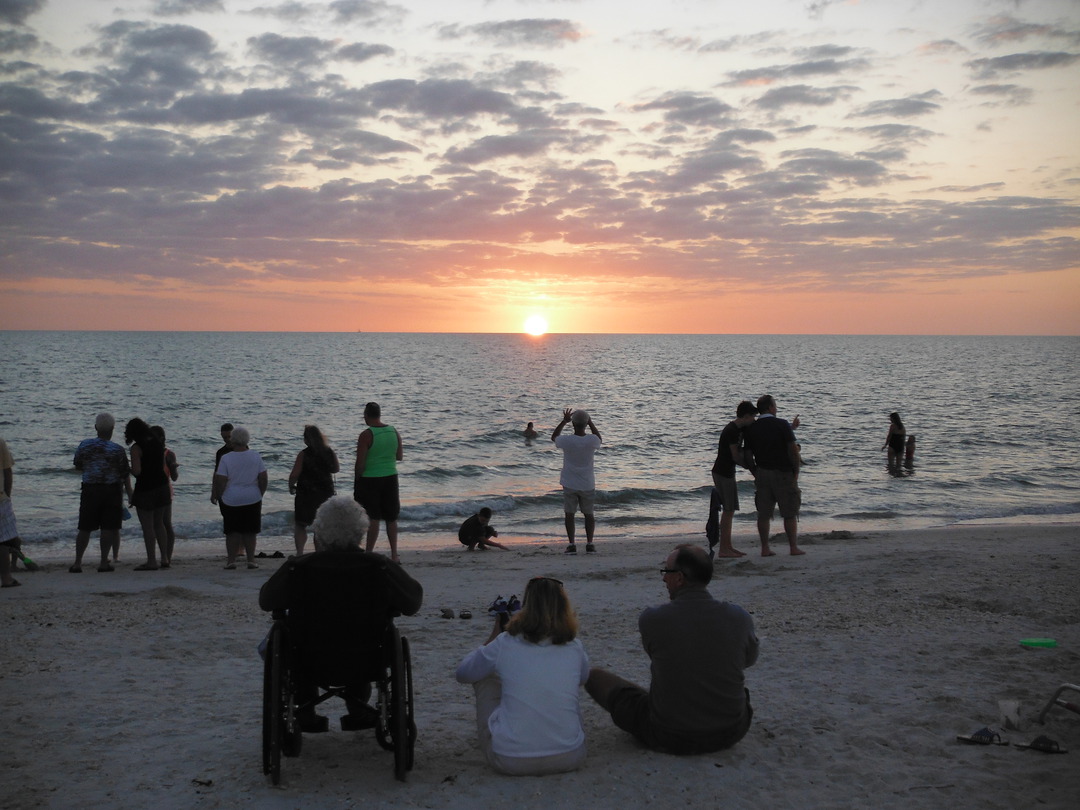 At this point, it's free to get into Barefoot Beach. Sunsets are a huge draw this time of day; this one occurred at 7:39 pm. It is now six minutes till eight, and the crowd erupted in cheers just one minute later as the sun dipped below the horizon. Then Barefoot Beach will close.