Huntington Beach State Park, South Carolina
---
Huntington Beach State Park is a three-mile-long Grand Strand Beach along the Atlantic Coast in South Carolina. It's a little less crowded here than on the Myrtle Beach-area shores, so this is one of the best places to slow down for awhile.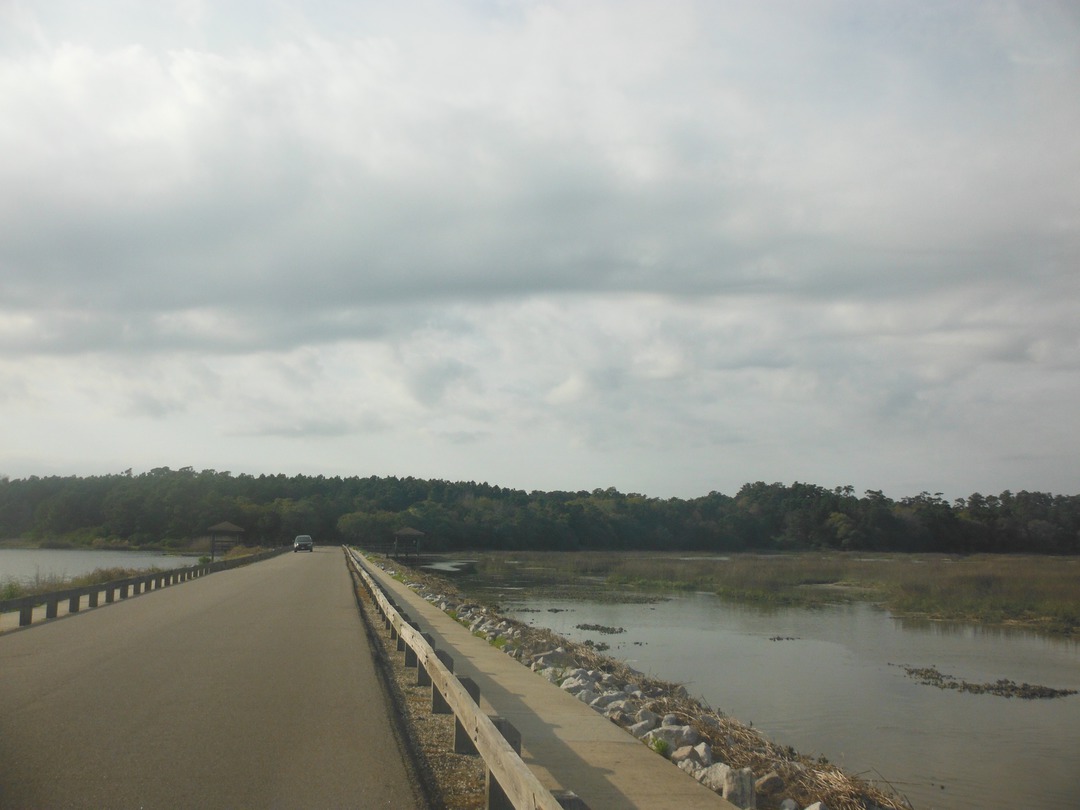 Huntington Beach State Park is located south of Murrell's Inlet just past the Business 17/17 Bypass junction in Georgetown County. This is the Causeway, looking toward the park exit. On the right is a freshwater marsh, and on the left is saltwater.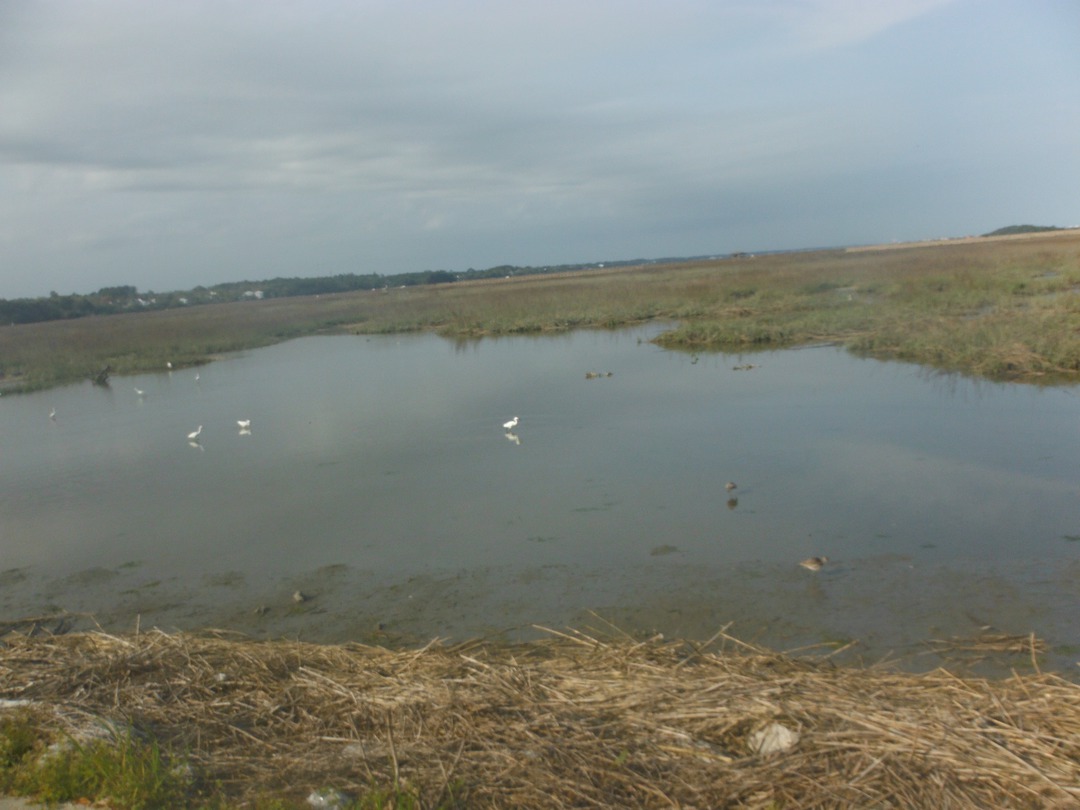 The HBSP web page says that there might be gator or two here on the freshwater side of the Terrapin Road Causeway (though they can tolerate salt water for a while). There are couple of observation spots on either side, where all kinds of birds can be seen, including Bald Eagles.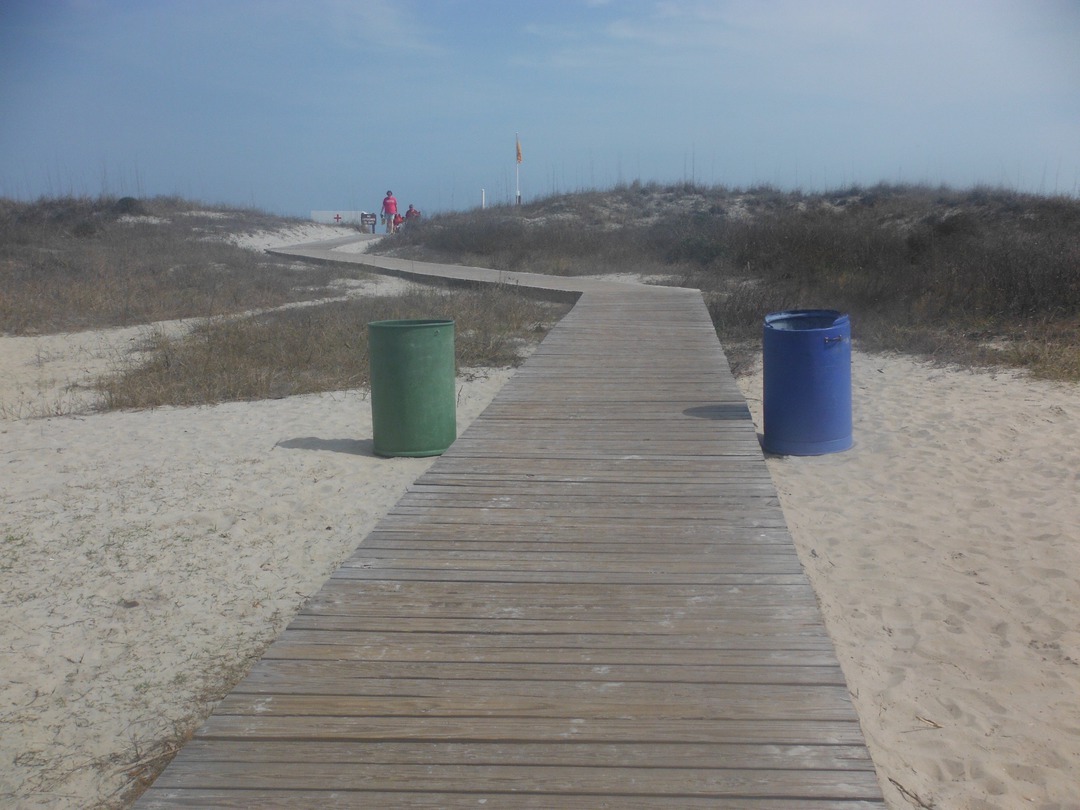 Just like with Myrtle Beach State Park, it costs $5 per adult and $3 per youth ages 6-15. The ample parking lot is conveniently located right at the start of the boardwalk. The yellow flag denotes moderate surt and/or current.

Alas, there is no lifeguard here. There are signs posted along the boardwalk explaining what a rip current is and how to swim if caught in one. But really, the water was much too cold for any decent swimming.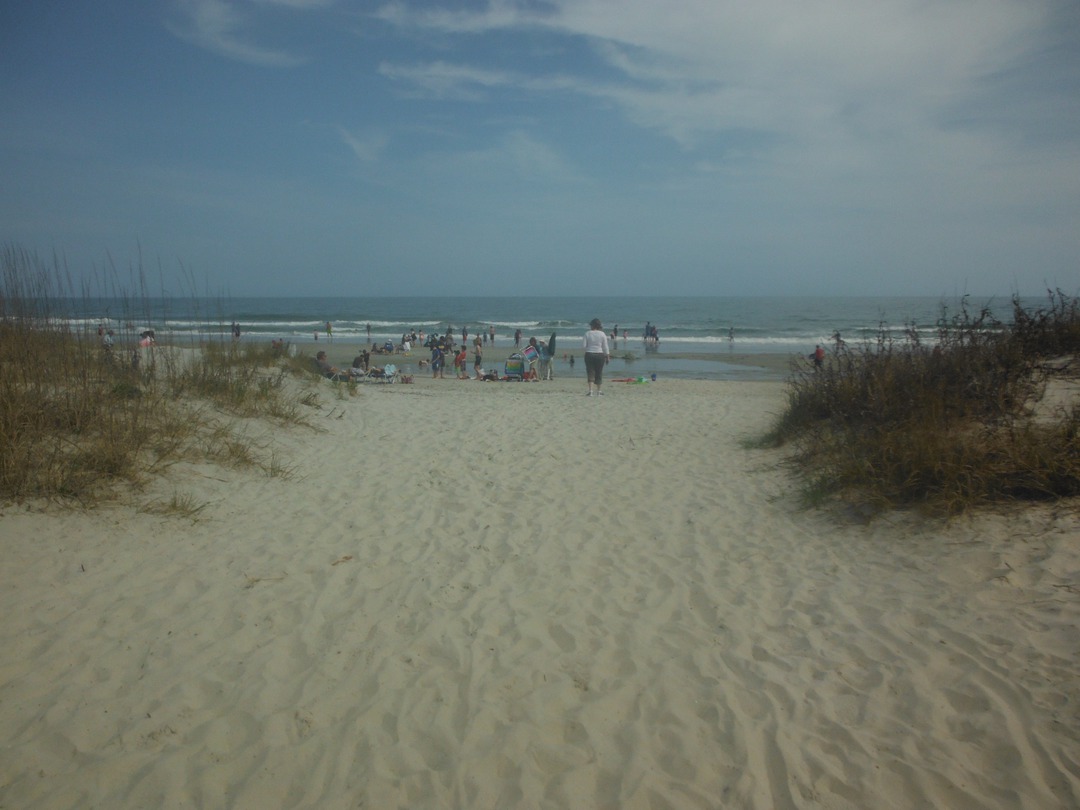 A high of 69 degrees, one degree over the historical average, brought out many beach-goers today, Thursday, April 2nd, 2015. Winds were 10-15 mph. Though no cell phone use was evident this afternoon, HBSP has wi-fi.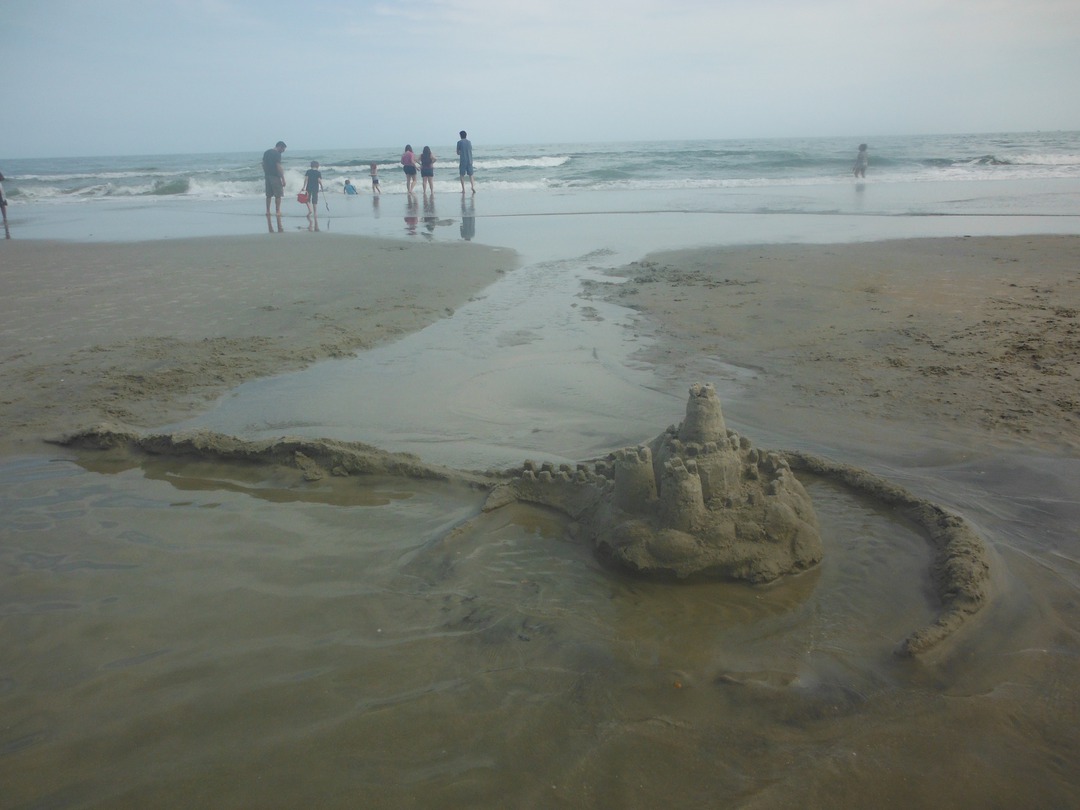 The only high-rise development that can be seen on Huntington Beach are the kids' sand castles. This one has its own moat.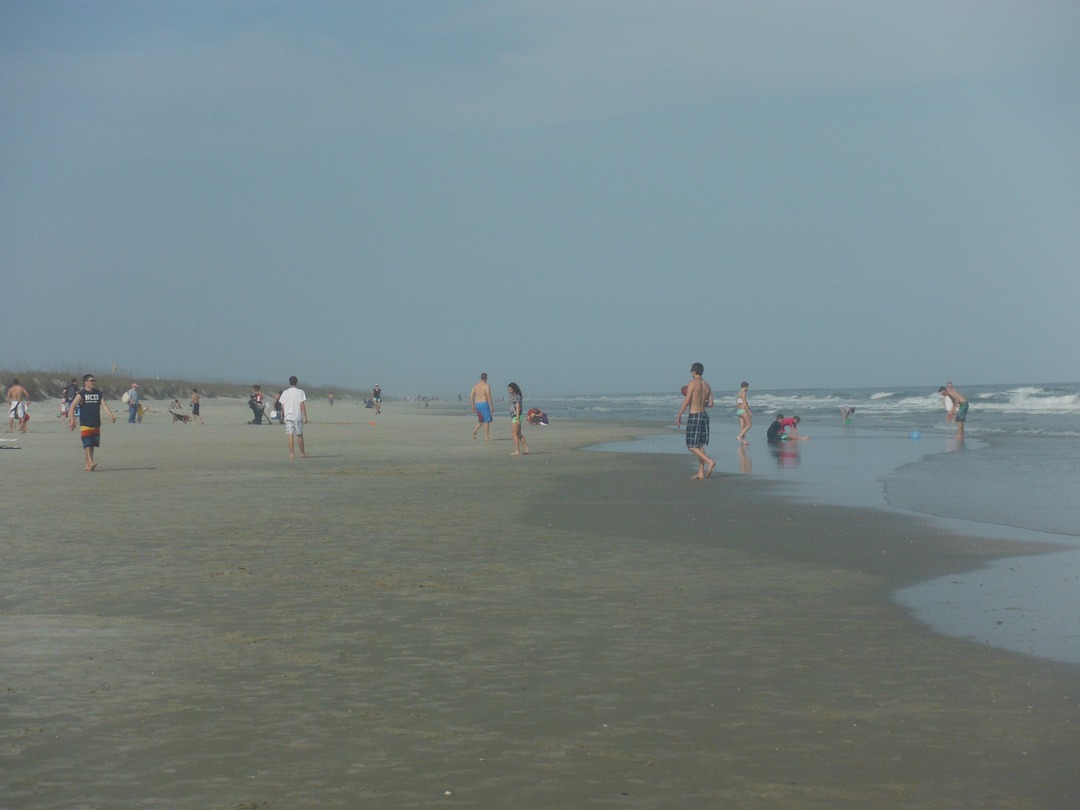 This is about as crowded as the beach would get today. The license plates in the parking lot were mostly South Carolina, with some NC plates mixed in for good measure. A few Ohio and Ontario plates were present as well.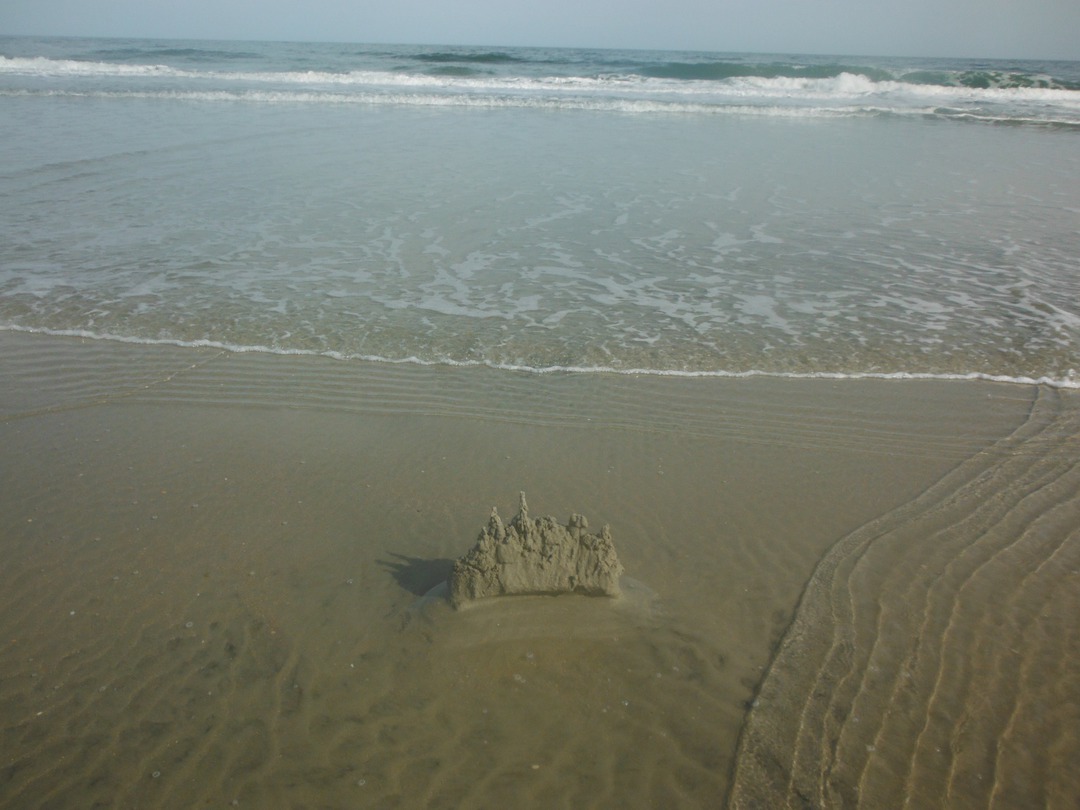 The conventional wisdom for nature lovers, including beach-goers, is to leave no trace of one's presence. But what about a sand castle, with heroes and princesses running breathlessly through its halls? This castle will stand for an eternity, a monument to its builders . . .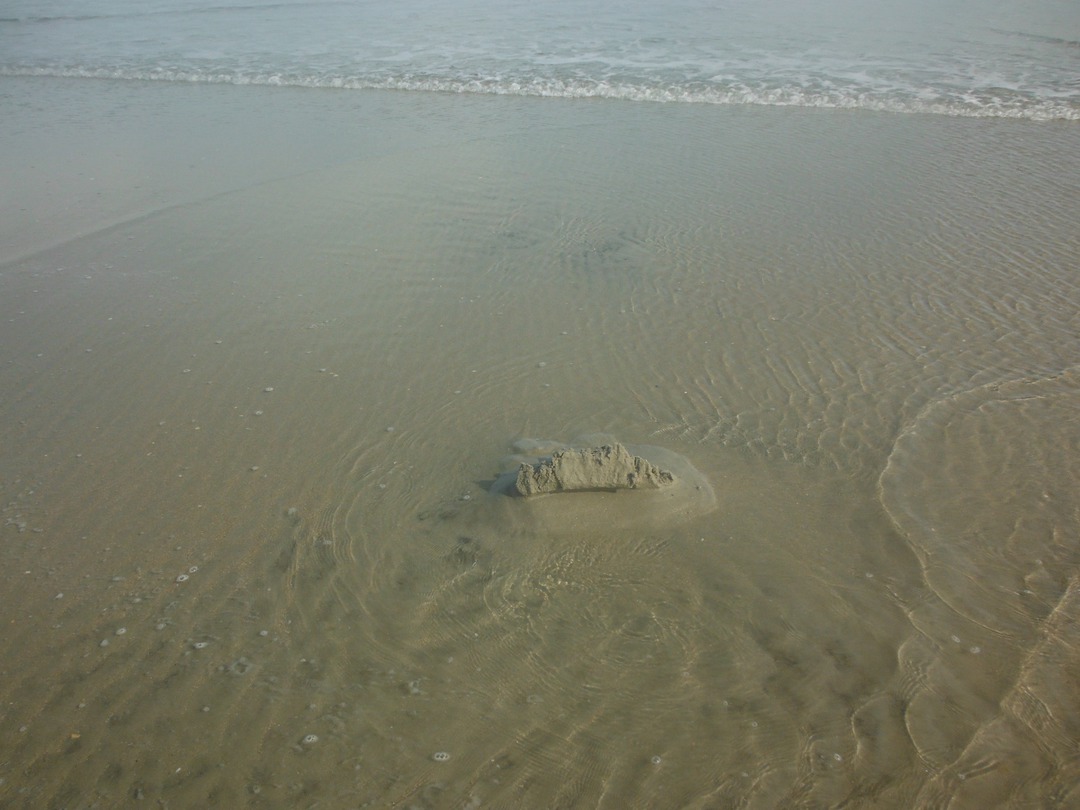 . . . until the tide comes back in . . .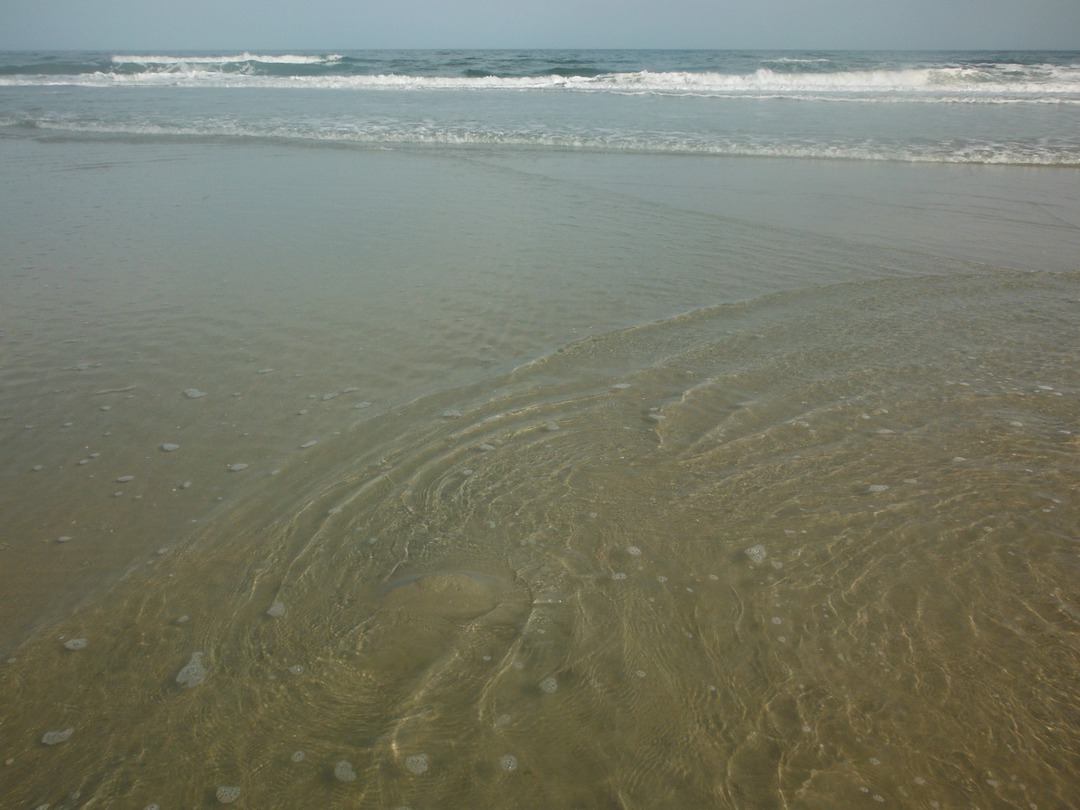 . . . and the waves take it out to sea.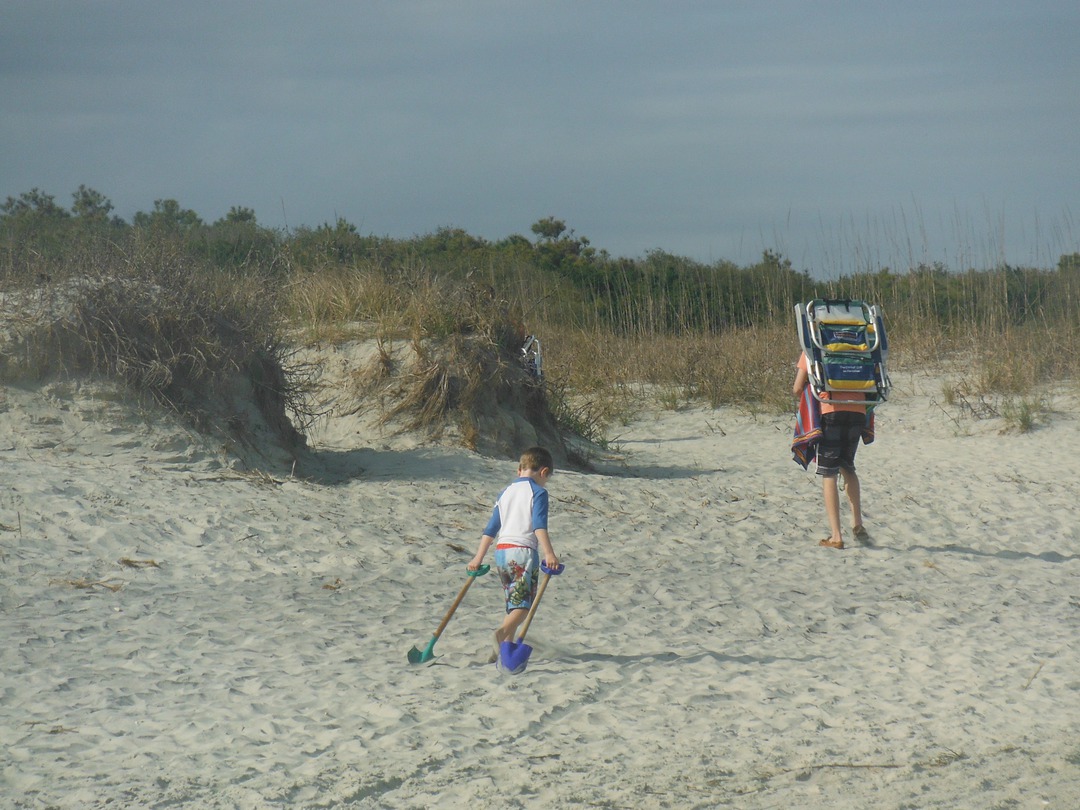 With the setting sun and the incoming tide, this sand castle hero and his big brother are done for the day. Maybe they'll come back tomorrow, building their big dreams in the sand.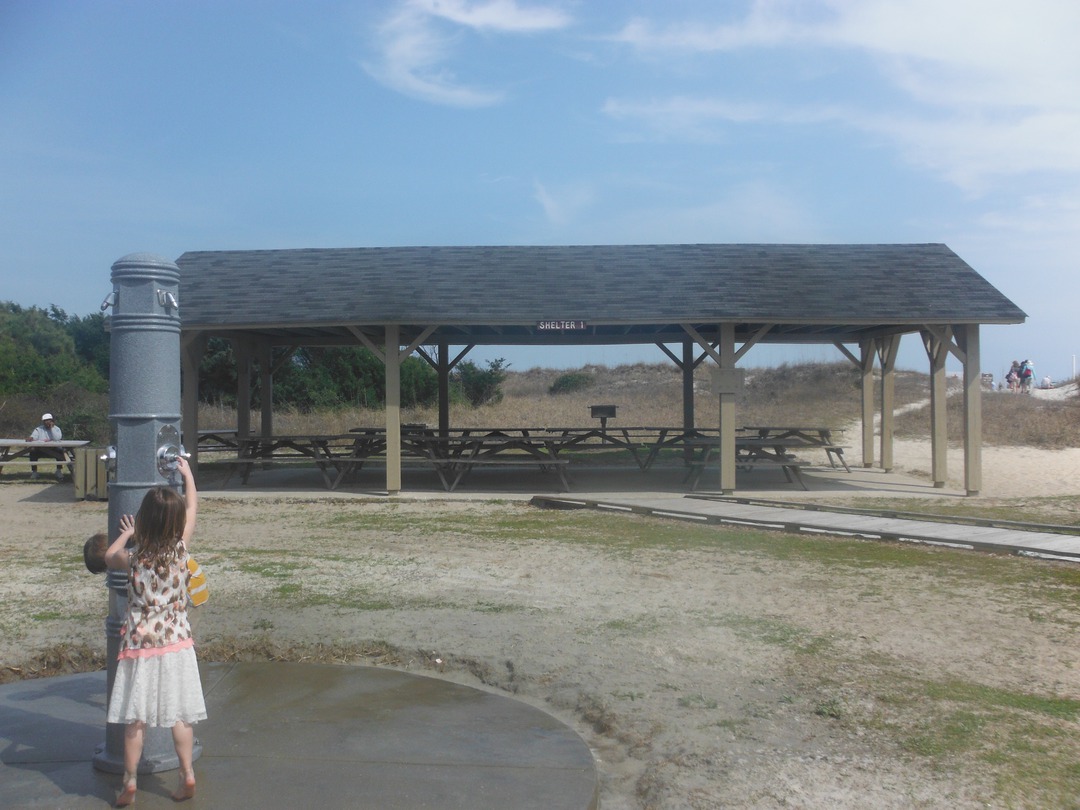 Right off the beach boardwalk is this footbath and picnic shelter. The knobs are difficult to operate, but a hose sits out of view that is very easy to turn on and off.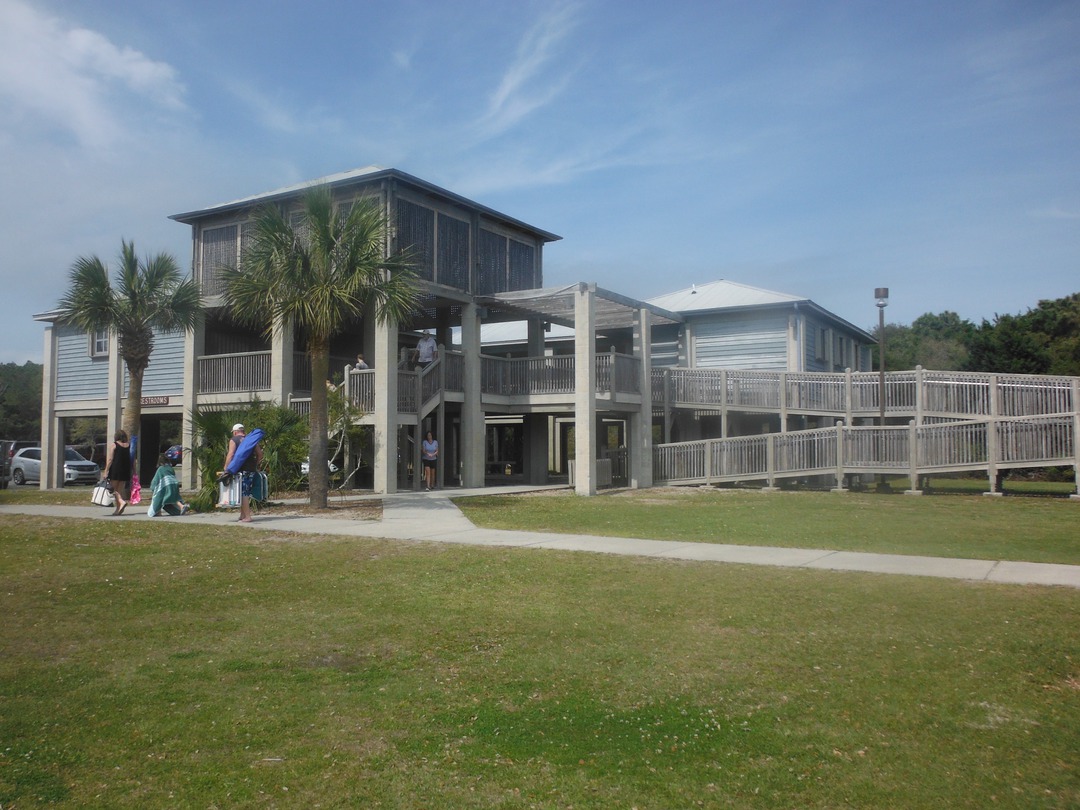 Perhaps the last stop for all of today's beach-goers are the accessible amenities. There's a phone here, too. Alas, there is no hand soap by the sinks; the hand sanitizer dispenser ran out before 5 pm.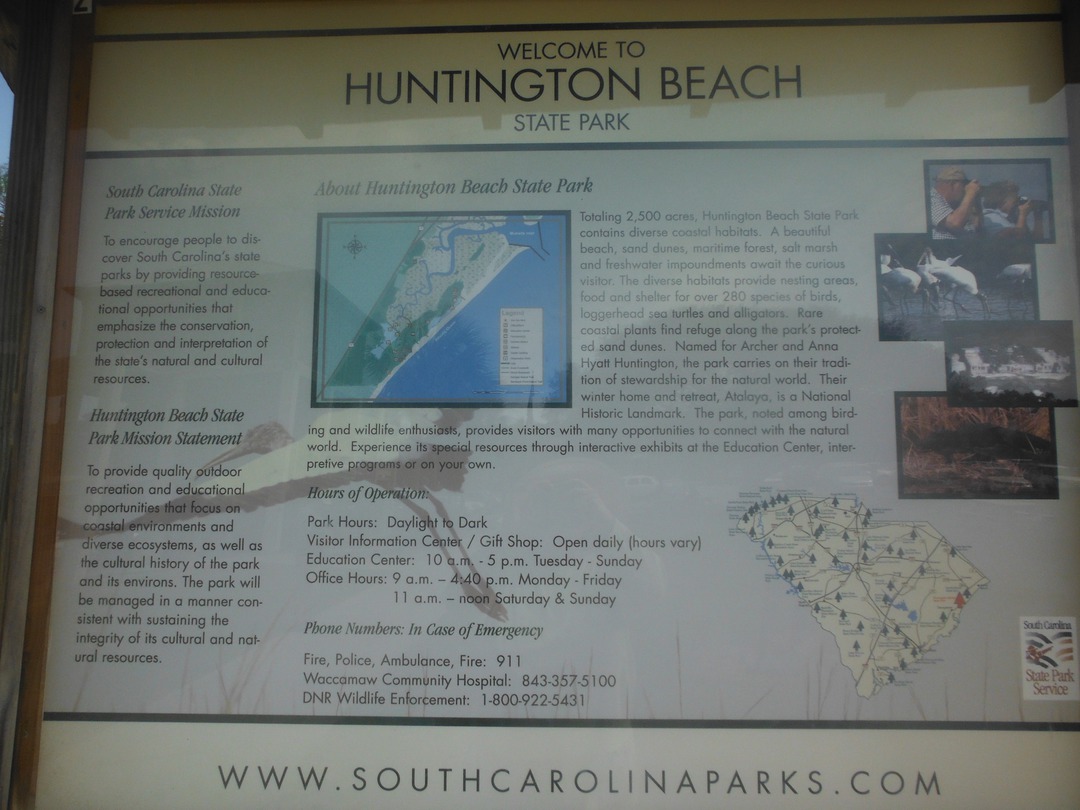 Huntington Beach is a great place to relax, but it's a really "wild" time because of the many habitats for all the creatures who come here. The 20th century sculptor Anna Hyatt Huntington had her winter home here, Atalaya, which is open for tours. Birding, boating, camping, fishing, hiking . . . it's all here.